To put you in the picture - I've always lusted after the car out of one of my fave TV shows as a kid *Knight Rider* and said jokingly to my mates that one day -

if I could

I would love to own a replica of it...

I never thought I'd actually get the opportunity, obviously I did get that lucky break, thanks to my mate Johnny G. Who knew all about my "Dream car" and happened to hear that one of his Dad's work colleagues was selling a Pontiac Firebird Auto 3.1 V6. Which is what the car in the show was based on...

Well, when he rang me to let me know, I thought he was having me on at first, but as you can see - he wasn't!!!__ To think, I nearly bought a mini (to do up) a week before I got the call and heard about this beast - not to mention I had also been toying with buying his old Prelude too when the mini plan fell thru... Again to do up.

.

FACT:

A car almost identical to mine as you see it here, featured in the opening scenes of the motion picture "Gone in 60 seconds" which stared Nicholas Cage and Vinnie Jones.

Ok, that's enough history, SO it's exactly the right model :o)

At first glance from these photos immediately the obvious things that need changing are:

COLOUR

NOSE

BODY SKIRTS (getting rid of)

POWER BULGE non existent (At the moment) on the drivers side of the hood...

ALLOY WHEELS need to come off too....
(Only car you'll hear me say that about! hehe)

Besides they'll be coming off for a set of Bowling ball alloys as depicted below... but still it looks great as it is, when polished...

K.I.T.T from the '80s cult classic T.V. show KNIGHT RIDER
It will look like this!!!
Okay, next up - a crude shot of the rear (Oooo err)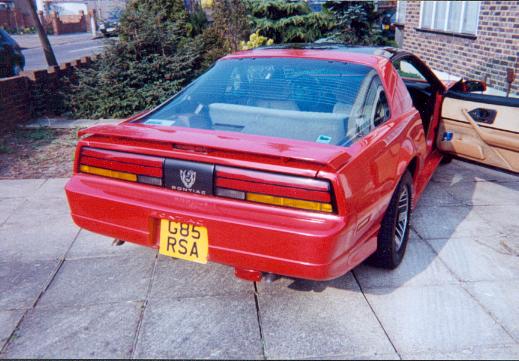 Only thing needs doing is to put a layer of black tint across the rear light assembly,
ohh and to do something with that solitary rear fog light :o)
and of course now the bit you sit in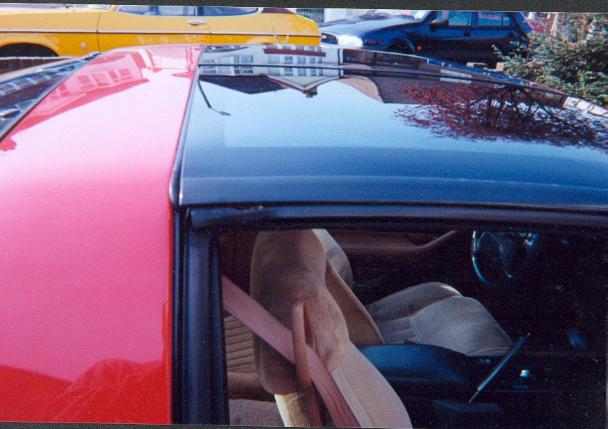 Removable glass T-Bar roof panels and beige/Tan interior - both essential pre-requisites BONUS!

The funky wheel, TVs, and dash may come way down the line... hehehehe
but to be honest the airbag equipped steering wheel in this 1990 model should stay on for safety reasons, and
I'll probably put more up to date high tech gadgets in MY K.I.T.T replica then is done traditionally,
but the exterior is going to get the full Knight Rider treatment first.
More shots of the car "before"